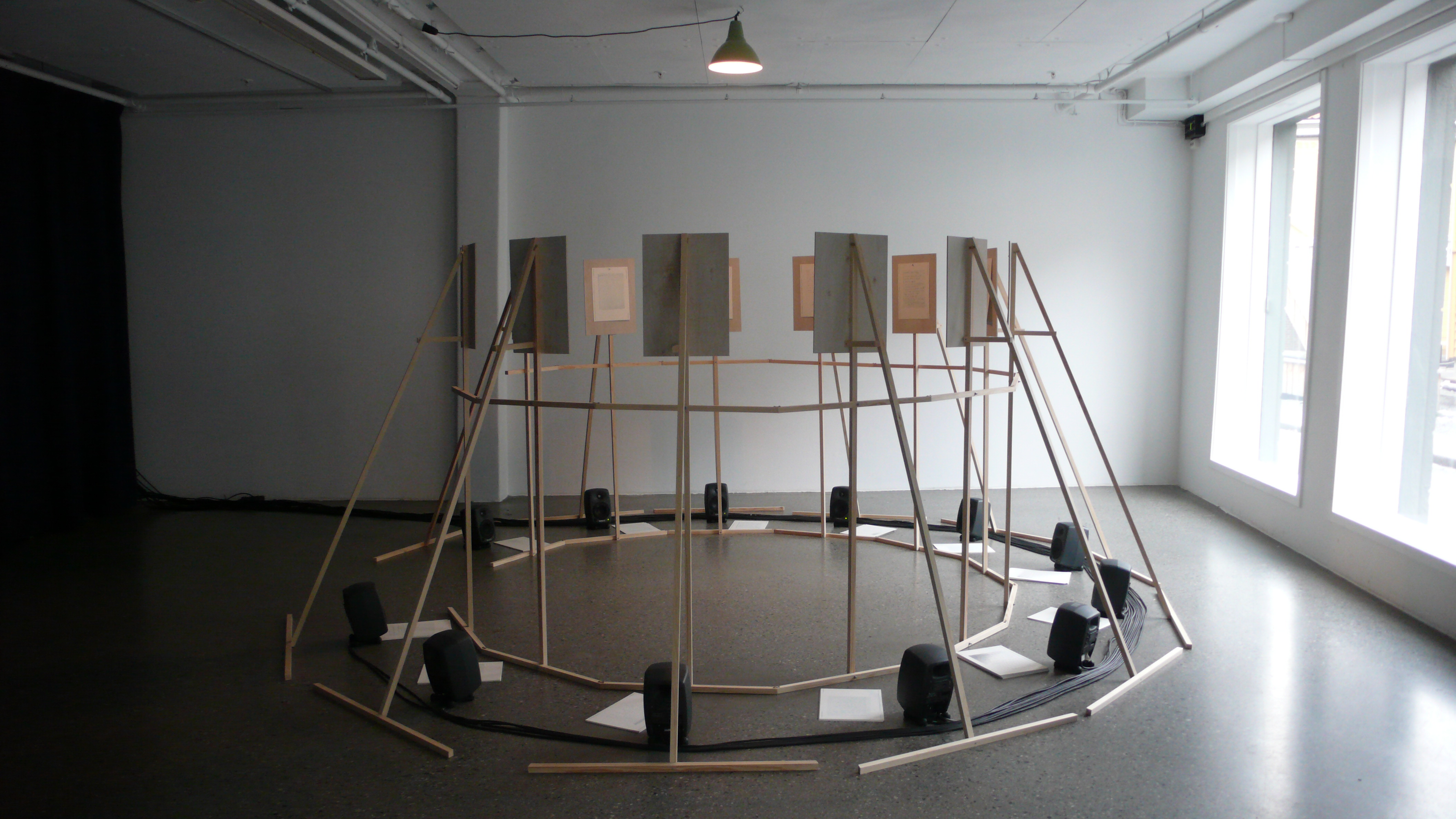 Anthems.
2017- 2019.
Research, sound, performance, video.

Countries people have asked me if I come from:
Israel
Iran
Pakistan
Turkey
Russia
France
Iraq
Italy
Spain
Malaysia
Japan
India


In the
Anthems
project, Amber Ablett has been learning the national anthems of countries that people have asked her if she comes from. The project began in early 2017 when Ablett gathered a list of 12 countries that others had connected her with due to an assumption based on her appearance, and began learning these anthems; songs which were written to draw a picture of a nation and to evoke unity and pride.
The overall project of learning the national anthems seeks to raise the question of the assumed relationship between ethnicity and nationality, our outer appearances and our inner connections, how we see ourselves and how others see us. The attempt to learn the anthems is Ablett's attempt to connect with countries that she has no connection with, but that other people connected her with,– while also confronting this challenge to her sense of belonging.
Anthems
is kindly supported by BEK and Arts Council Norway.
Part one:
IN THE LIBRARY
, Bergen. 27th April 2017.
Part two:
Anthems; a choir for one.
FELT Galleri, Bergen. 9th September 2017.
Part three:
Text works.
Part four:
Discussion workshop
, September- October 2019.
Part five:
Anthems, solo exhibition
. Lydgalleriet, Bergen. November 2019. Video documentation
here.
Lydgalleriet, Bergen. 2019.


Risograph printed text work, Pamflett, Bergen. 2019.


FELT Gallery, Bergen. 2017.


IN THE LIBRARY, Bergen. 2017.