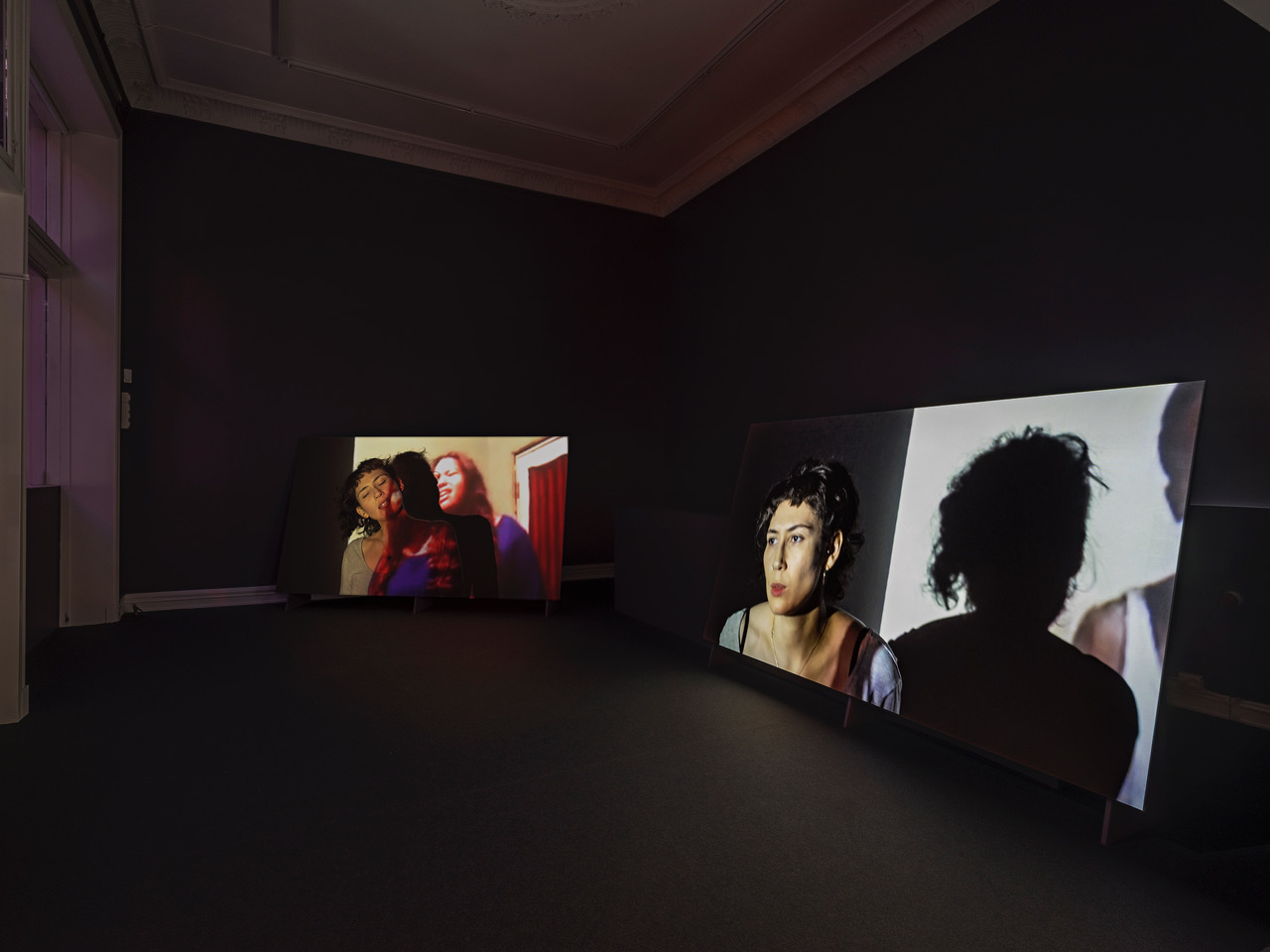 Rehearsal for A Change Gonna Come.
2020 -
Research, sound, performance, video.
Video credits:
Filming and editing: David Alrek.
Sound editing: Arve O. Stigen, Duper Studio.
Filming assistant: Nayara Leite.
Additional editing: Amber Ablett.
Workshop facillitated by Vikram Kolmannskog.
With thanks to:
Destiney Brooks
Dwayne Cooke
Xavian D. Lewis
3 screen video and sound installation.
From childhood, we have learnt about ourselves by looking at others, seeing what fits, what does not, what helps us express ourselves.
Song has long been a method of storytelling and protest, and as these three young gifted and black people return to 1963 and look to Sam Cooke to express themselves today, as a light skinned bi-racial woman instead of singing my own song, I listen to them. This exploration of expression through inhabiting gesture seeks to explore the state of duality and inbetween that accompanies being mixed race in our racialised society, and is documented through video.
This video installation is presented with a workshop-based artwork using gestalt pyschology, which acknowledges the many conflicting parts that make us whole and uses our physical body as a route to explore our inner state.
At UKS, Oslo 6.2.21 to 28.3.21
UKS website.
Exhibition text.
Kunstkrittikk review.
Rehearsal for A Change Gonna Come
is kindly supported by Fond for Lyd og Bild.
Exhibiton images: Vegard for UKS.